US$324m worth of oil projects postponed due to COVID-19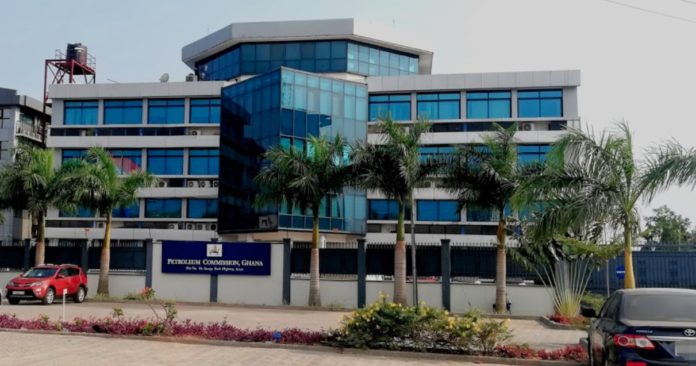 So far, an estimated US$324million worth of drilling, acquisition and interpretation of seismic, geological and geophysics data projects have been postponed across the petroleum upstream sector, the National Petroleum Commission has said as the coronavirus pandemic continues to wreak havoc on the country's oil and gas industry.
Among them is included the Eban 1X exploratory well of Eni; Nyankom 1X and Kyenkyen-1X appraisal programme of AGM; Afina -1X appraisal programme of Springfield; and exploratory well drilling campaigns of Amni, Eco Atlantic and GOSCO, which were initially set to take-off in 2020.
"The ongoing or new projects across Ghana's oil and gas value chain are likely to face numerous challenges in terms of project execution, planning and risk," the Commission's Chief Executive Officer, Egbert Faibille Junior, said during webinar on COVID-19 response strategies in Africa's oil and gas industry, organised by the Africa Centre for Energy Policy.
Already, the COVID-19 crisis has led to a significant slashing of Ghana's GDP growth from 6.8 percent to 1.5 percent for this year. A huge amount of this projection is backed by oil production, which is currently around 200bbl/d.
According to the Finance Ministry, the total estimated fiscal impact from shortfall in petroleum receipts, shortfall in import duties, shortfall in other tax revenues, cost of the preparedness plan, and cost of the Coronavirus Alleviation Programme is GH₵21.42billion – US$3.89billion, representing 2.5 percent of the revised GDP; with shortfall in petroleum revenues alone being GH₵5.7billion – US$1.04billion.
The impact from postponing these projects, coupled with delayed development of the Pecan project, could further weaken the oil industry's contribution to economic growth this year.
Another area severely impacted by the virus is operations and maintenance of production facilities, as critical work on facilities scheduled for the year have either been stalled or cancelled.
This, according to Mr. Faibille, has been exacerbated by the skeleton workforce operated by many companies in their effort to comply with safety measures and social distancing.
Companies that provide services to the oil industry – like engineering, procurement and construction (EPC) services – have not been spared either.
"The impact of the COVID-19 pandemic is particularly visible on the demand for the services industry, including the EPC. This segment of the oil and gas value chain is largely price-sensitive and operates on low-profit margins with a heavy dependency on materials management, supply chain, workforce management and various other economic parameters," he added.
On petroleum agreements or contracts for which the initial period or extensions were due to expire in this year, Mr. Faibille said the pandemic has necessitated the freezing of work programmes and a decision to restore the period lost as a result.