Economy expected to slide for 2-3 years before rebounding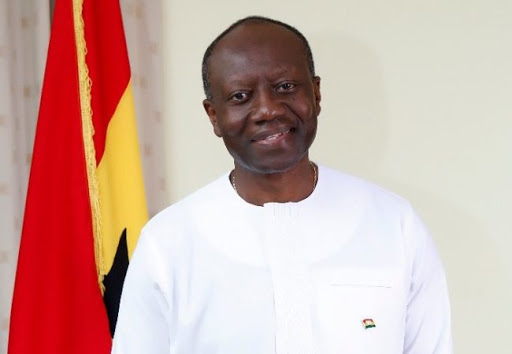 Finance Minister, Ken Ofori-Atta is expected to present the government's mid-term budget review to Parliament on Thursday, while speculation is rife about the negative economic impact of the novel coronavirus on government projects and programmes.
Mr. Ofori-Atta was engaged by a section of the media on his expectations and we must admit he gave a very candid view of the way forward. He was forthright enough to admit that the economy would suffer a downward slide for about two to three years before picking up.
This, we believe, should manage the aspirations of Ghanaians as we battle to contain the virus and not build our hopes up too high, only to be thrown into a veritable reality check. The government will do its best to ameliorate the economic situation and the Finance Minister hinted that a stimulus package for large scale businesses in the country will be announced soon.
The package is expected to help these businesses that have been hit by the pandemic to turn around their fortunes. In a recent interview with Bloomberg, Ken Ofori-Atta explained Ghana's fiscal gap is forecasted to widen beyond 10% of Gross Domestic Product (GDP) from an adjusted outlook in March of 7.8%.
Earlier, Mr Ofori-Atta on March 30, 2020, before Parliament disclosed Ghana's economy will lose some GH¢9.5 billion as a result of the coronavirus outbreak. This will represent 2.5 percent of Ghana's revised GDP.
However, a good note to take from the interview was his conviction that the government will not engage in reckless spending and create problems for itself ahead of the elections. "At least from the Ministry of Finance, I can assure you that the presidency will ensure that the resources that we have are used judiciously", he added.
Government projections for the 2020 financial year have largely been affected by the economic implications of the Coronavirus pandemic.
The Minister expected to provide to Parliament a clear plan on how the government intends to pay back GHS10 billion it borrowed from the Bank of Ghana (BoG) and the 219 million dollars transferred from the Stabilization Fund to the Contingency fund to help deal with the impact of the COVID-19 pandemic.
COVID-19's negative economic impact is a global phenomenon and it is up to the resilience of countries' economies that will make the difference. Ofori-Atta has expressed the hope that the government's solid track record prior to the advent of the virus will ensure the buoyancy of the economy.
References: https://thebftonline.com/20/07/2020/editorial-economy-expected-to-slide-for-2-3-years-before-rebounding/