How are companies responding to the coronavirus crisis?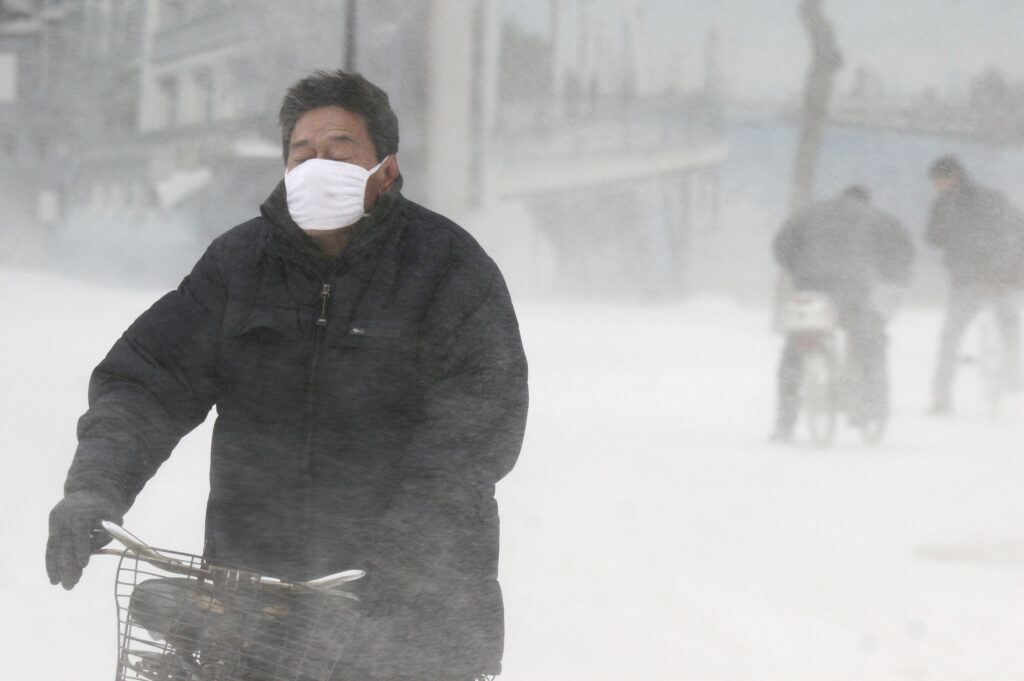 The dramatic spread of COVID-19 has disrupted lives, livelihoods, communities and businesses worldwide.
Organizations around the world, including the Forum and its partners, are coming together and innovating to minimize the impact on public health and to limit disruptions to economies and supply chains.
Here are just some ways Forum partners, corporations and other organizations globally are fighting the pandemic. Updated on 25 June, 2020.
COVID-19 teaches Hong Kong invaluable lessons for business and future strategy
With still more than 1,000 cases of COVID-19 diagnosed daily (as of 24 June), Hong Kong SAR and its communities have been in need of support for several months.
Strategic Partner of the World Economic Forum and leading financial market operator, HKEX, has contributed to the development of Hong Kong's financial markets, offered insights into building business sustainability during the pandemic, and supported the region's communities and underprivileged populations throughout the pandemic.
HKEX organized an emergency relief donation of HK$10 million to local communities and NGOs where the company operates (Hong Kong and London). From providing sanitization packages to NGOs (including surgical masks and hand sanitizers) to offering hot food for families and the elderly, and providing a special call service for health consultations and short-term emotional counseling, the company invested in the wellbeing of underprivileged families and vulnerable groups.
Earlier this month, the company also reflected on how COVID-19 has taught Hong Kong businesses crucial ESG lessons, and the importance of stakeholder capitalism – which the World Economic Forum has championed, most recently through its release of Stakeholder Principles in the COVID Era. HKEX also believes the pandemic will drive a new wave of ESG awareness and adoption.
Businesses rebounding from the effects of COVID-19 are doing so effectively in collaboration through the Forum's COVID Action Platform. Companies are welcome to join the Platform by becoming a partner with the World Economic Forum.
Hospitals in Spain take the COVID-19 strain, but help is at hand
Doctors, nurses and general staff all make sure that hospitals are safe and effective places where people get the treatment they need. But as COVID-19 has spread, hospitals around the world have faced unprecedented strain.
In April, The Lancet advised that hospitals "must prepare for a surge in critically ill patients", and recent data has borne its warning out. On 15 June, data from South Carolina showed that in some areas, over 77% of hospital beds were occupied. In Spain, where the military has had to support national health services, reports from mid-June show there are 1,970 ICU beds in the Catalonia region's hospitals, 85% of which are occupied with 1,512 Covid-19 patients. This number of beds is triple the amount which were occupied at the beginning of June. In Barcelona's Hospital del Mar, for instance, the number of ICU beds increased from 24 to 92 due to COVID-19 over that time period.
One company easing the strain in Spain is the infrastructure and renewable energy firm Acciona, a World Economic Forum Partner. The company, which manages several hospitals in Spain, Mexico and Canada, has used 3D printers to manufacture 200 protective masks every week for healthcare professionals at the Infanta Sofia Hospital in Madrid. Additionally, Acciona has made 1 million disposable hairnets available to hospitals and health centres across Spain.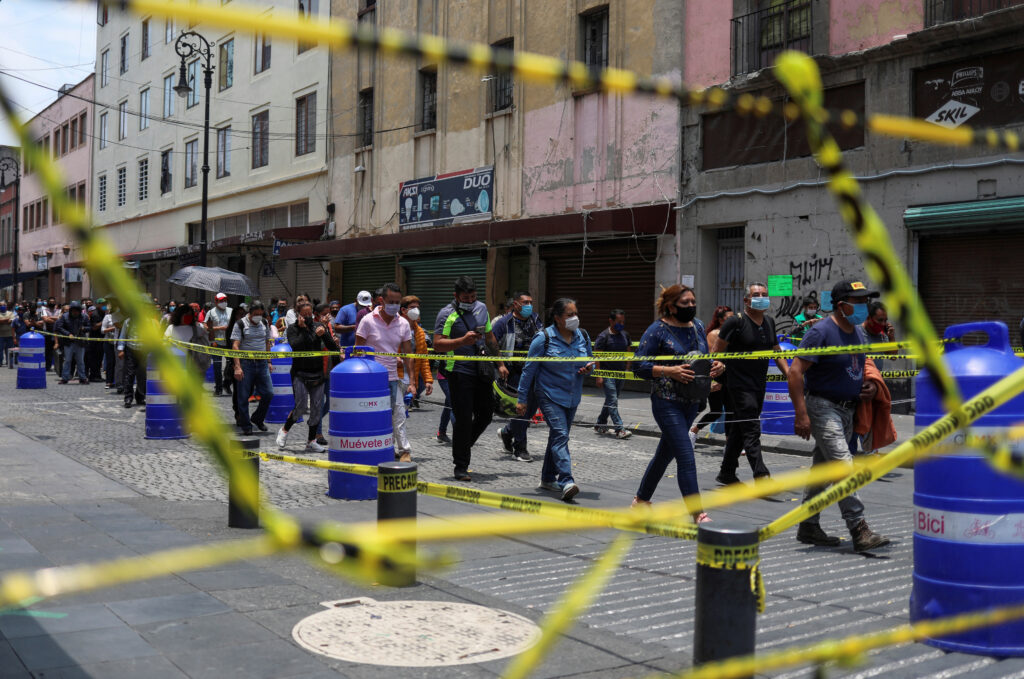 The company has looked beyond hospitals to support health workers battling coronavirus. In Madrid and Barcelona, 13 Room Mate hotels are housing health personnel, and Acciona is providing the cleaning service.
There is still much more work to be done in Spain to stop the spread of the virus. But in early June, the director of the Health Ministry's Coordination Center for Health Alerts, Fernando Simón, said: "Despite the fact that we are detecting more [suspected cases], we are continuing to see a downward trend."
Swiss company compares government responses to COVID-19, identifying the best policies for economic rebounds
Swiss company The Adecco Group, Strategic Partner of the World Economic Forum, has released their second iteration of a paper comparing government responses to the COVID-19 crisis, in order to determine which policies and decisions have led to the best economic outcomes.
Using select macro-economic indicators, the company compared 12 countries (Austria, Belgium, France, Germany, Italy, Japan, Netherlands, Spain, Sweden, Switzerland, the UK, and the USA) and their policy responses, including support measures for workers and businesses – to issue a set of recommendations to mitigate the COVID-19 impact and assist with the economic rebound.
"As countries begin to emerge from the worst effects of the pandemic, a picture of those that have been successful in mitigating the labour market and economic impact is appearing. In broad terms, countries that responded more quickly with economic support and helped employees stay in the work process as much as possible are showing better prospects."

—Bettina Schaller, the Head of Group Public Affairs at the Adecco Group.
The analysis found that keeping up economic activity is crucial – every week without economic activity exponentially increased the negative economic impact of the coronavirus crisis. Supporting employment is also crucial, and a focus on following through on getting financial support to businesses and individuals most in need. The May 2020 paper found businesses and workers in many countries had still not received the funds promised in their respective stimulus packages, reported in Adecco's first iteration paper in April 2020.
Overall, The Adecco Group's analysis found that Switzerland, Sweden and Germany performed best across the select macro-economic indicators. The analysis provides an in-depth comparison useful for businesses and governments, including policymakers worldwide to learn from and act upon.
The full paper, Comparing the outcome of Governments' response to Covid-19, is available in full for members of the Forum's COVID Action Platform, via our TopLink library.
Supporting mining communities hard-hit by lockdowns and COVID-19
COVID-19 has had a significant impact on the mining industry. More than one third of the countries where the coronavirus is spreading are resource-dependent nations, generating more than 20 percent of their export revenues from minerals, metals or hydrocarbons. Government-mandated shutdowns and isolated outbreaks have meant halted operations and reduced production leading to a host of vulnerabilities such as food insecurity, supply shortages and strained healthcare systems.
A group of 27 mining and metals companies, who are members of the International Council on Mining and Metals (ICMM), have provided more than $315 million to global response efforts through COVID-19 funds and individual company donations to national relief efforts.
A major contributor to this effort is the global mining company Anglo American, a World Economic Forum Partner. The company's efforts will deliver support to host communities around the world including Africa, Australia and the Americas.
In South Africa for example, this work includes providing water tanks to 69 villages and clinical training and PPE equipment to 70 local clinics. It also means providing 6,000 food parcels per month for three months to alleviate economic hardships brought by quarantine.
"We are doing all that we can to safeguard our people and their families from the spread of COVID-19, while also providing support to our host communities and countries where it's most needed," said Anglo American Chief Executive, Mark Cutifani. "Our direct response to address the effects of COVID-19 is tailored to the specific and most urgent needs of our host communities and countries, recognising their very different socio-economic factors," he added.
Ramping up COVID-19 testing to understand the full extent of the virus' spread in the U.S.
Testing for COVID-19 antibodies remains a priority around the world as governments, health centres and businesses continue to study the coronavirus pandemic.
Many patients who experience mild symptoms or no symptoms at all rarely get tested, which has prompted experts to suggest there may be a high number of unreported cases. Scaling up antibody tests can provide a more accurate picture of the global situation and inform public health agencies who are designing national and international responses to the crisis.
German medical technology group Siemens Healthineers has said it will produce 50 million COVID-19 antibody tests per month, starting in June 2020, and that testing can begin immediately, with over one million tests already transported to health centres and laboratories across the U.S.
Siemens Healthineers, which has 52,000 employees, is majority-owned by Siemens, a Strategic Partner of the World Economic Forum.
The laboratory-based antibody test produced by the company has been authorized by the U.S. Food and Drug Administration (FDA) after test data showed 100% sensitivity and 99.8% specificity.
"The test targets both IgM and IgG antibodies, which allows for early identification of individuals infected with the virus who have developed an immune response, even if they were asymptomatic or never diagnosed with the disease."

—Deepak Nath, President of Laboratory Diagnostics at Siemens Healthineers.
The test is available on the company's high-throughput analyzers that can run over 440 tests in one hour and provide results in 10 minutes.
Companies commit to realising a Great Reset of capitalism
Business leaders have pledged to contribute their skills, networks and resources to shape the COVID-19 recovery and build back better.
The coronavirus pandemic has laid bare longstanding ruptures in our economies and societies, and created a social crisis. As part of wide-ranging response, the World Economic Forum launched this week its Great Reset initiative — a commitment to build, jointly and urgently, the foundations of our economic and social system for a fairer, more sustainable and more resilient future. The Great Reset is also the theme of a unique twin summit – both in-person in Davos and virtually around the world – to be convened by the Forum in January 2021.
"To achieve a better outcome, the world must act jointly and swiftly to revamp all aspects of our societies and economies," said Professor Klaus Schwab, Founder and Executive Chairman of the World Economic Forum.
During the launch of the initiative world leaders, including HRH The Prince of Wales, discussed how a global energy transition is an essential piece of this puzzle. Forum Strategic Partner BP has committed to become a net zero company by 2050 and the company's CEO Bernard Looney reminded the audience that tackling climate change is an essential imperative which requires imagination from all stakeholders.
Companies can follow insights on how the world is recovering from COVID-19 to build a healthier, more equitable, and more prosperous future here. Businesses interested in learning about how their organizations can work in partnership with the World Economic Forum, and the Great Reset, are invited to contact us.
Reference: https://www.weforum.org/agenda/2020/03/how-are-companies-responding-to-the-coronavirus-crisis-d15bed6137